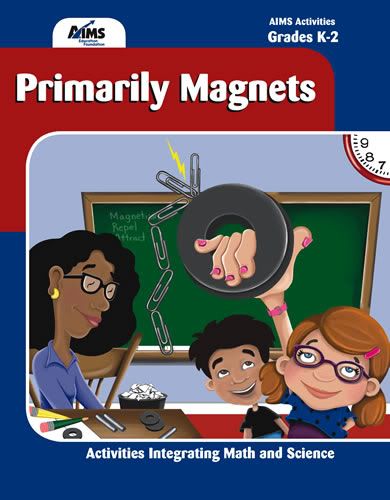 I received a copy of
Primarily Magnets (published by AIMS Educational Foundation, $18.95) to review for the TOS Crew. In the back of the book, there was a CD which I found useful. I used it to print out the pages we used during our study of magnets. This book does not come with magnets, and I did end up purchasing some ring magnets for the purpose of this review.
This book is geared toward grades K-2, but I realized when I saw the book that Emma and I really hadn't studied magnets before. She had played with them, but we hadn't discussed what magnets are attracted to. We hadn't discussed the poles, etc. So, this was the perfect opportunity to do so.
In Primarily Magnets, there are four topics covered: magnets interacting with other materials, magnets interacting with other magnets, magnetic fields, and everyday use of magnets. Here are some
Sample Pages for you to view.
While the book is geared toward school teachers, I found that the activities were easily adaptable to our homeschool setting. The pictures and activities were very child-friendly. Emma loved that the activities were hands-on - not just something to be read about from a book. There is prep time involved for the teacher, however. This is not an open-and-go unit.
To read more reviews for Primarily Magnets and other AIMS products, visit the Homeschool Crew blog.

I received a copy of Primarily Magnets in exchange for my honest review.
I have received no other compensation.